October 1, 2019 | ceramic roof tiles, clay tiles, Cochin, home design, home rooftop, kerala, kerala roof, roof tiles in thrissur, Roofing Shingles, shingles, terracotta floor tiles, terracotta flooring tiles, terracotta tiles, thrissur, wall tiles | No Comments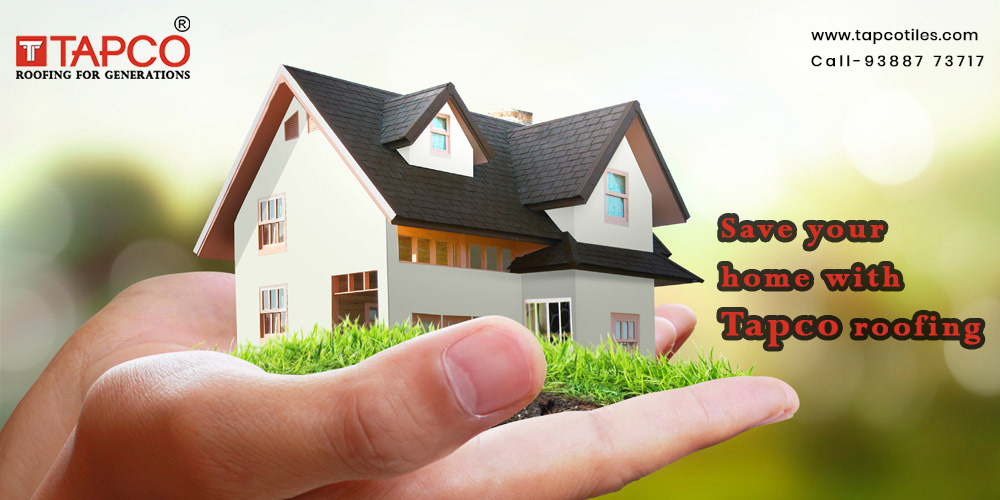 Each person is different and so are their concepts. It is the same in the case of roofing tiles also. We can also see customers who are wants to have the look of both monotones and blends. And also people have a hard time in deciphering which way would be the best for their roof. Both the types of roofs can make a statement – monotone or blended. The Tapco roof tiles are the best roof tiles in Thrissur providing the best collection of ceramic roof tiles.
A monotone roof is a single color roof without antique. This can be gorgeous enough, but still there are few words of caution you have to keep in mind when you are choosing this route. The roof tiles are usually made from natural raw materials and thus there will always have some level of variation in the hues of the roof tile. Sometimes there may have variation occurring in patches with each tile. This variation has to be hided. For this we recommend you to add antique to your roof tile. Even though most of us prefer antique in black, white or brown; they are available in different array of colors. It is also possible to choose two or more colors for the process of antiquing. The hue variations have to be hided from tile to tile. This antique will help you to hide dirt and even the efflorescence. The Tapco roofing is the best roofing solution company in Thrissur. The quality of work is so good that the Tapco tiles are one of the widely accepted roof tile brand.
When it comes to the blended roofs, we love it because a blended roof can tie everything together with it. That is the roof, pavers, drive way and paint color. When we work with some raw materials even if the materials are the same, there always some chances for having the variation in tiles. Having a blend on your roof will allow you to install more recently produced tiles without much variation on the hue. Like every other decision for your home the monotone or blend is depending upon the personal preferences. This is because; beauty lies in the eyes of the viewer. We recommend you to have a look that will be appropriate to give a custom blend that looks good for the color scheme of your home. We will definitely be your best roofing hub.
ceramic roof tiles goa, ceramic roof tiles in Chennai, ceramic roof tiles in Kerala, ceramic roof tiles in kochi, ceramic roof tiles in Mumbai, ceramic roof tiles pune, ceramic roofing tiles, ceramic tiles, roof tiles, roof tiles in chikmagalur, roof tiles in ernakulam, roof tiles in palakkad, roof tiles in thrissur, Roofing Shingles, roofing thrissur, roofing tiles in Hyderabad, roofing troof tile in kottayam