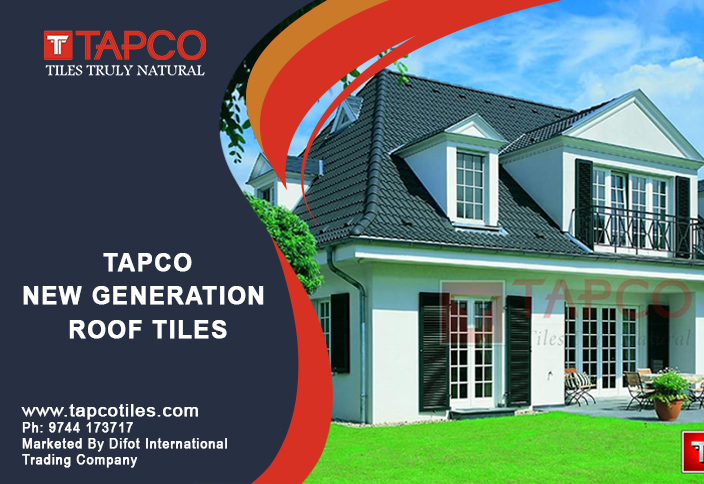 Even though the modern-day roof tiles are more sustainable due to its qualities and other properties, it must be considered for longevity. Even though the Tapco roof tiles are the best roof tiles among the most sustainable roof tiles, certain steps must be taken to keep it aesthetically stunning and more durable. They must be treated well to provide protection for your homes for many years. The roof tiles must be properly maintained to get the maximum benefit and durability, even when the roof tile is of good quality.
The trio of inspection, repair, and cleaning can help your roofing system more. This must be regularly conducted depending upon the geographic location, climate, technology used and the raw material of the roof tile. The Tapco roof tiles are one of the best ceramic roof tiles in Ernakulam that are made with modern and excellent technologies.
INSPECTION
To ensure the performance of your ceramic roof tiles or clay roof tiles periodic inspections must be conducted. It is recommended to have at least an annual inspection. Another thing is, it is always better to hire an experienced and licensed roofing contractor for the inspection works. This is because the inspection is carried out on both the inside and outside of the roofline, like the attic. This will allow us to know the underlying issues with the underlayment and also the possible leaks in the future.
After the inspection, the contractor can give you a detailed report on the current status of your roof which includes the possible life expectancy and estimates of the repairs that must be carried out.
REPAIRS
Even if your roof tile is recently installed, it is important to check for the minor mistakes and the repairs for this must be performed. This is to ensure that your home is properly protected. There are possibilities for the tiles to break, crack or cause any damage due to the climate or foot traffic on it.
It may be difficult to spot the minor mistakes from the ground. If it is not detected early it will lead to bigger issues in the future. So the troublesome areas of the roof must be caught as early as possible and should be repaired. You must also ensure good quality repair for your roof.
CLEANING
The cleaning is a process that must be carried out whenever you notice the presence of algae, mold or mildew on your roof. This is a common problem with the roofs in Kerala. This is a typical problem for almost all-natural materials. These biological pollutants are not harmful when they are few, but they are less desirable for the beautiful look of your house. It is advised to use only water for cleaning and pressure washing that should not exceed 1200 pounds can be used depending on the dirt present on the roof.  The Tapco roof tiles are easy to repair and clean and are thus the best roof tiles in Kerala.