March 9, 2020 | ceramic roof tiles, clay tiles, Cochin, floor tiles, home design, home rooftop, kerala, kerala roof, kochi, roof tiles in thrissur, Roofing Shingles, shingles, terracotta floor tiles, terracotta flooring tiles, terracotta tiles, thrissur | No Comments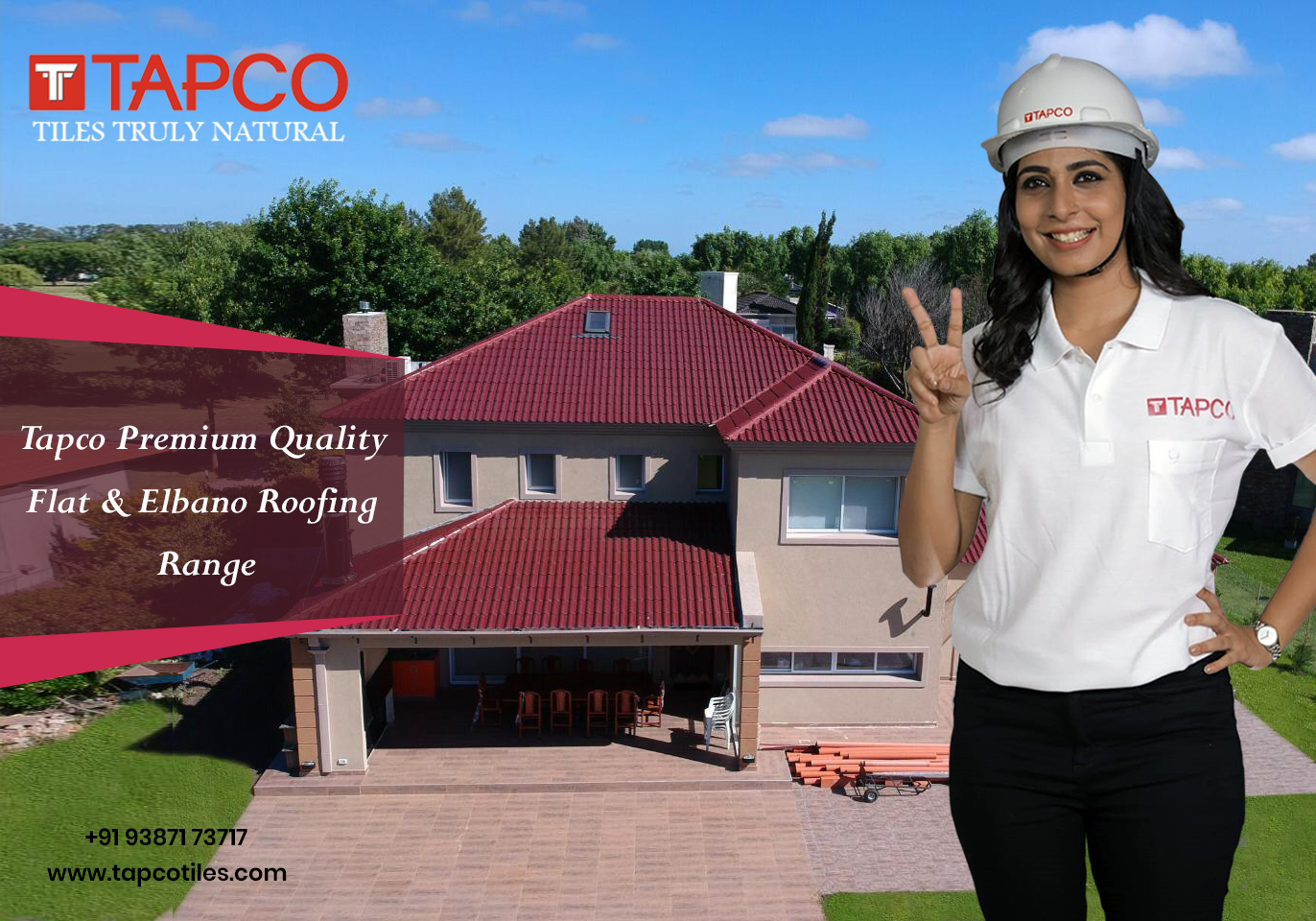 It is very much important to know the unhealthy signs of roofs. It is not only the matter of roof safety but also a matter of money. As we know, regulating the problems at the earliest is better. Your roof is one of the most essential components of your house. It is the part which offers additional support and it protects everything you have.
The roofs will protect your family and valuables from any kind of threat. Without a good roof, you will be uncomfortable. The Tapco roofing brand has always given the best roof tiles in Thrissur. We are giving some suggestions and signs of roof tile damages. Thus the roof repairs are a necessary thing to do when in need. Knowing the signs earlier will help you to decrease the cost of potential repairs. Here we can see both the exterior and interior signs of unhealthy roofs.
EXTERIOR DAMAGES
The look of your roof tiles will play a major role in the external appearance of your house. It is directly proportional to the beauty of your house. Knowing about the problems related to the roof tiles will help you to inspect or detect the damages easily. This will also help you to explain your problems to the roofing contractor. To make your roof remain as it is, you must look for the tiles, guttering, flashing and sagging on them. Here we discuss what to see on them.
The Roof Tiles
Firstly, scan your roof tiles and make a note on the damages. The damages may be like cracks, split or missing tiles. The missing or damaged roofs will lead to immediate roof leaks and hence it must be replaced immediately. The Tapco roof tiles are the best roof tiles in Kerala which are prone to lesser damages.
Guttering
Check your gutters regularly for any broken roof tiles in it. Due to this, later on, this will lead to lodging in the gutters. This will eventually result in deterioration or damage to the roof.
Flashing
Always pay attention to the flashing. They are usually present around the chimneys, vents or joints. It must be replaced immediately if it is damaged. This is because the moisture entering will damage your property.
Sagging
Your roofs should be seen as sturdy without sagging. You should be able to notice the dips and damages on the roofs. Then you must contact your roofing contractor to immediately take action. This must be done to prevent it from further risk of damages.
INTERIOR DAMAGES
For all kinds of properties accessing the interior damages may not be possible. This should be attempted only when it is possible to do or when it is safe to do. The potential signs you can witness from the interior space are:
Light Roof Leaks
Check for any roof leaks from the interior during the day time. If you notice that the daylight is entering your home then you contact your roofing contractor to take further actions.
Moisture or Moulds
If there is any unexpected moisture on your roof, it is a sign of roof damages. Contact the roofing contractor if you come across any damages. Always try to use the best quality roof tiles like Tapco on your roof.