April 9, 2022 | best roof tile brand, Best roof tile dealer, best roofer, home rooftop, kerala roof, leading roof tile brand, leading roof tile fixing company, roof tile company, roof tile supply store, Tapco | No Comments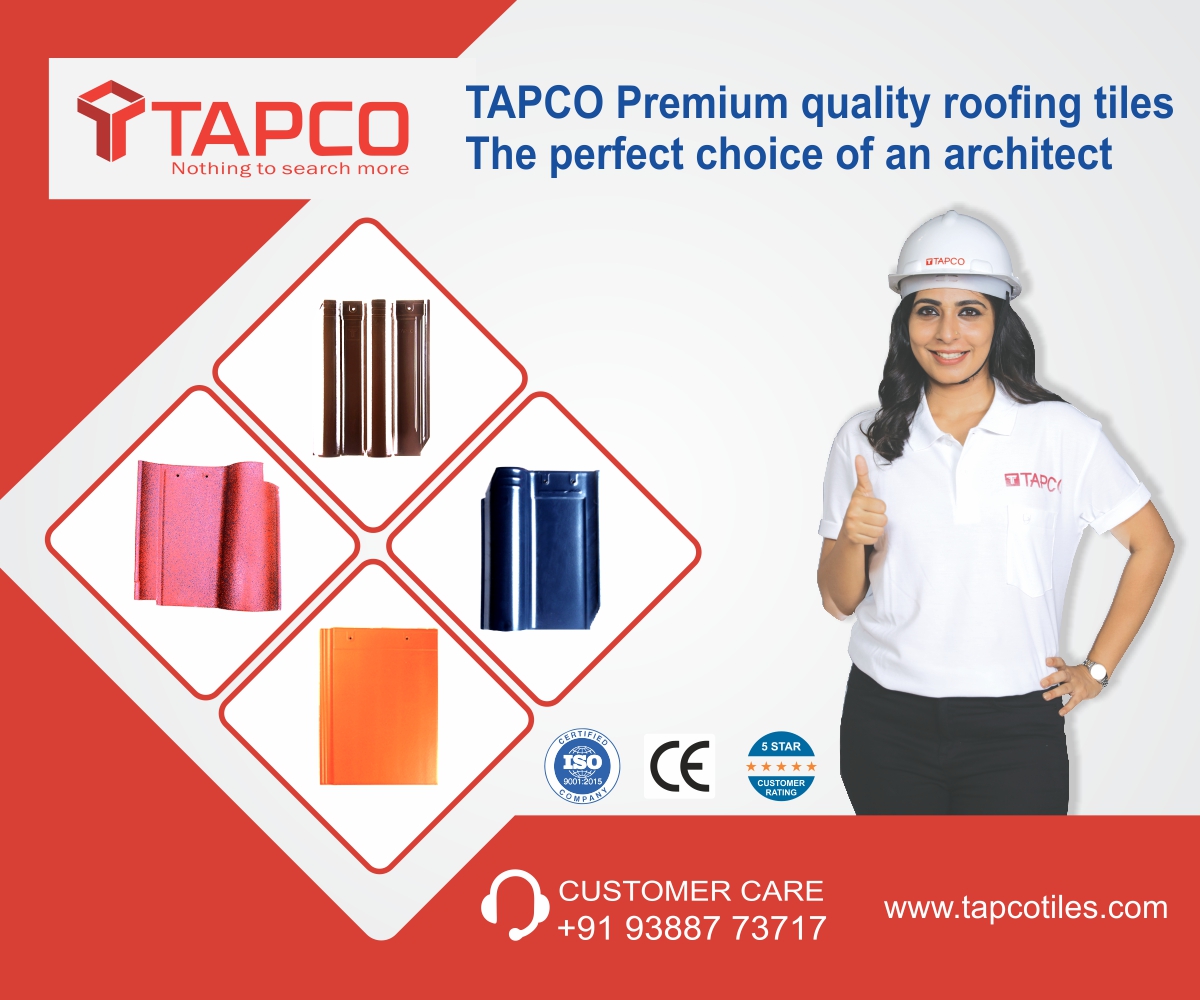 If you have a cracked roof tile on your roof, it will sounds like a small concern if not repaired quickly. Otherwise it will lead to major problems. Even having minor damage on the roof tile can allow rainwater or wind to penetrate inside the roof structure. This will in turn cause more damages as well as leaks. Here we are explaining about how to replace or repair a cracked roof tile. Tapco roofing offers best roofing products and services and are one of the best roof tile brands in India.
Reason behind Broken Roof Tile
The important thing that must be noted is, as long as the roof tiles are properly installed they will have a typically long lifespan. However, problems may occur occasionally. Understanding the causes of a broken roof tile will help you in preventing further damages in the future. Some of the most common reasons behind cracked roof tiles include:
Falling of objects – During storms or otherwise, tree branches or other debris may impact the roof which causes damage. You might have heard of unusually large hailstones causing damage by cracking roof tiles.
Damage with foot traffic – Even though the clay roof tiles generally considered robust. They are mostly not designed to be walked on it once they are installed. Applied weight can cause cracks or breaks. Tapco is dealing with best quality roof tiles which will not cause damage easily. Tapco is the best roof tile manufacturing company in India to manufacture best quality roof tiles out of different raw materials
Improper Installation – This is the one major reason for roof failure. Roofs must be designed and installed to withstand everything from wind, rain or extreme heat. However, if the roof tiles are of not good quality and if not installed properly, it may leave the roof tiles vulnerable to damage during extreme conditions of different weather. If the installers were not careful while installing, this could damage the roof structure or roof tiles during roof tile installation. Tapco is the leading roof tile installing company in Kerala with professional team of roof tile installers.
Time –Despite the extremely long lifespan of clay roof tiles, they will eventually show some signs of wear and tear. In older roofs, the underlying structure might also start to deteriorate. While inspect your roof tiles, if you see any cracked part in an older roof, it may be a sign of requiring more substantial repairs.
best roof tile brand in india, best roof tile brands in india, best roof tile installation company, best roof tile installation company in Kerala, best roof tile installing company in kerala, best roof tiles in Kerala, roof tile manufacturing company in India, roof tiles in ernakulam, roof tiles in India