July 15, 2019 | ceramic roof tiles, clay tiles, Cochin, floor tiles, home design, roof tiles in thrissur, Roofing Shingles, shingles, terracotta floor tiles, terracotta flooring tiles, terracotta tiles, wall tiles | No Comments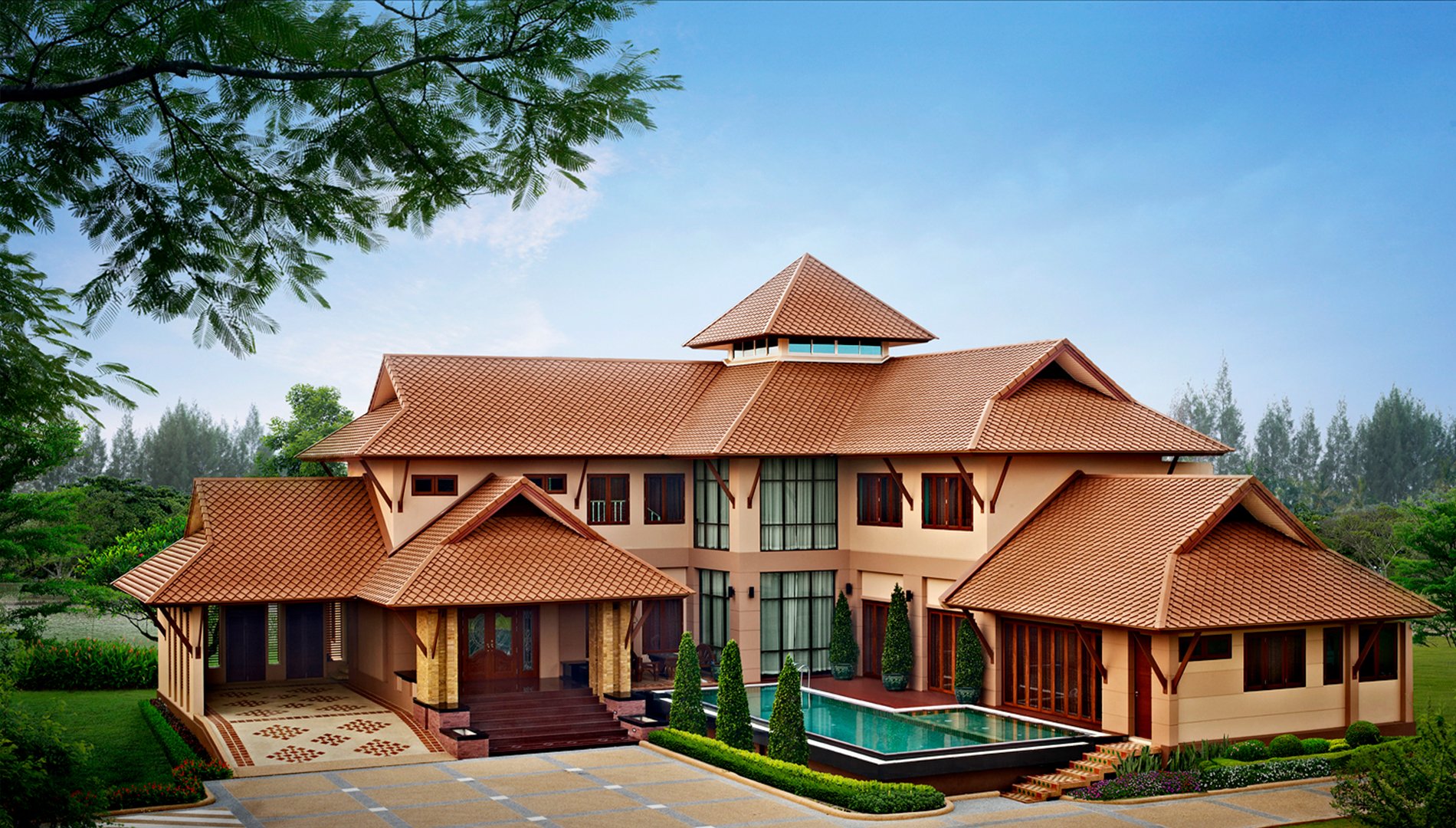 The main difference between single camber roof tiles and double camber roof tiles lies in their shape. The single camber roof tiles are one direction curved, especially on the long edge. The double camber roof tiles are two directions curved from top to bottom and from left to right. They are also called as longitudinal and latitudinal camber.
The other differences lie in the aesthetics, design and performance, application, specification and cost. The Tapco clay roof tiles are available with single or double camber roof tiles. We provide different varieties of clay roof tiles and had become the best clay roof tile company in Ernakulum.
AESTHETIC FEATURES
The single chamber clay roof tiles will give warmth and provides character to your roof. The Tapco single chamber plain clay roof tiles are especially used on newly built houses, because it suits them. But these are also suitable for traditional projects.
In case of double camber clay roof tiles it allows the light falls on a building and it will create the roof scapes of your building highly textured. The Tapco roof tile company is the best seller of the clay roof tiles in Kerala.
THE ROOF TILE DESIGNS
The single and double camber roof tiles are very similar in its performance and also regarding its technical attributes. The one key difference is in terms of their low roof pitch stability. The single camber clay roof tiles are usually used down to 30 degrees and will allow the creation of contemporary roof designs of low pitch along with the warmth and character of clay.
The double camber clay roof tiles can be used down to 35 degrees. In case of vertical cladding applications, both the single and double camber roof tiles can be used.
As in many other fields of manufacturing, the machine made clay roof tiles are much more affordable than the traditionally made clay roof tiles. Generally, the clay roof tiles are costlier than the concrete roof tiles, but it owes a better and attractive finish to your roof.
The single camber clay roof tiles are the best choice of roof tiles as by this you can achieve a premium look on your roof without breaking the bank. Even though the double camber clay roof tiles are costlier than the machine made options it offers a more authentic look. Different kinds of ceramic roof tile specifications are available with the Tapco roof tile company.
ceramic roof tiles in Kerala, ceramic roof tiles in kochi, ceramic roof tiles in thrissur, ceramic roofing tiles, roof tiles in chikmagalur, roof tiles in ernakulam, roof tiles in India, roof tiles in kannur, roof tiles in palakkad, roof tiles in thrissur, Roofing Shingles, roofing thrissur, roofing tiles in Hyderabad