July 30, 2019 | ceramic roof tiles, clay tiles, Cochin, floor tiles, home rooftop, kerala roof, roof tiles in thrissur, Roofing Shingles, shingles, terracotta floor tiles, terracotta flooring tiles, terracotta tiles, thrissur, wall tiles | No Comments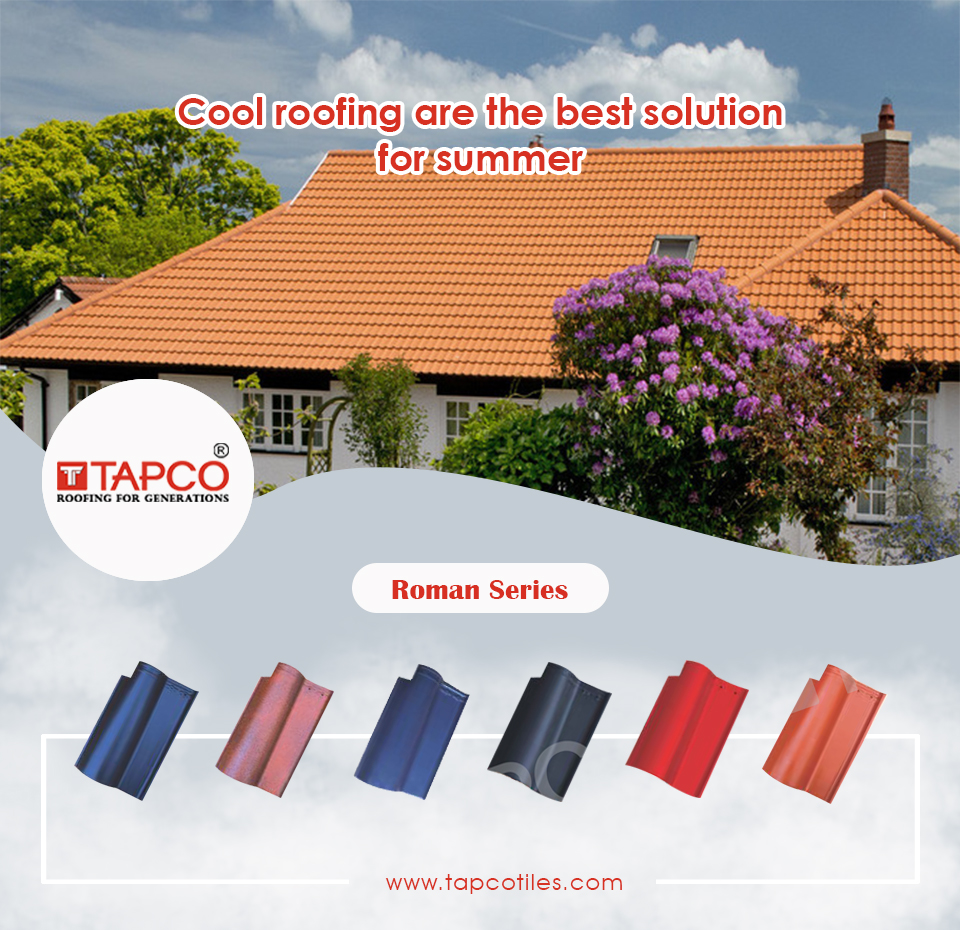 If you have a plan for your home renovation and you had decided to your roof by using the terracotta roof tiles, you must first know about the difference between the glazed and unglazed terracotta roof tiles present in the market. Before you make the final decision, you must know about terracotta roof tiles to make the best decision of roof tiles for your house. Rarely only people know that not all terracotta roof tiles are the same. The Tapco roof tiles brand provides the best terracotta roof tiles in Kerala and around the Kerala.
The Tapco Glazed and Unglazed Terracotta Roof Tiles
while choosing your home to be roofed with the terracotta roof tiles you are benefited, because they are Eco friendly and lasts a long time. They are made from natural terracotta clay. Here are the differences between the glazed and unglazed terracotta roof tiles.
Glazed Terracotta roof tiles
The glazed terracotta roof tiles consist of a coating that has a wide range of colors and shades. They will have a shiny finish. The Tapco glazed terracotta roof tiles comes with a variety of finishes on it. It may be semi glazed, glazed or highly glazed. The benefit of the glazed terracotta roof tile than the unglazed ones is that it absorbs less moisture content and is more durable.
Unglazed Terracotta roof tiles
The unglazed terracotta roof tiles are not covered with any kinds of coating on it. It is exposed to wear and tear. This will give a rustic appearance to the roof tiles that many people desire, as it shows that natural color and look of the terracotta. It gives a modern and a different look to the roofs. It is best used in the areas with less rain. As they are not covered with any protective layers and they are porous, moisture may enter into it and it may get damaged easily in areas with heavy or average rainfall.
The unglazed roof tiles are more fragile and they get easily stained as compared to the glazed roof tiles. Sealer can be applied to the unglazed roof tiles, as these can be painted further for giving extra protection and to keep the aesthetic needs of the roof of your home. Tapco provides the best terracotta roof tiles in Kerala. Being the best roof tile company in Thrissur, the Tapco terracotta roof tiles are the widely used of its kind in Thrissur, Palakkad, Cochin, Ernakulam and Bangalore.
---
ceramic roof tiles in Chennai, ceramic roof tiles in Kerala, ceramic roof tiles in kochi, ceramic roof tiles in Mumbai, premium roof tiles, roof tiles in chikmagalur, roof tiles in ernakulam, roof tiles in kannur, roof tiles in palakkad, roof tiles in thrissur, Roofing Shingles, roofing thrissur, roofing tiles in Hyderabad, roofing troof tile in kottayam, tapco roof tiles, terracotta roof tiles Thrisuur