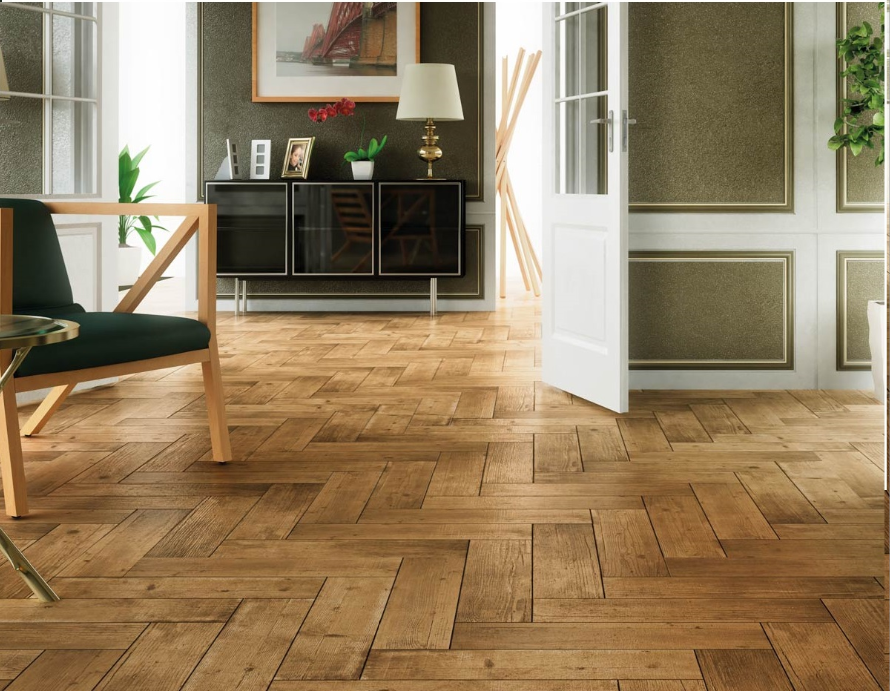 The major reason behind the popularity of wood effect tiles are, they are realistic and versatile. For most of us, natural wooden floor looks beautiful and on comparing other tiles they are highly desirable. The thing is they require a lot of work to fix and maintain. Applying wood on the floor is not practical because they are susceptible to damages. There will be staining and damage from dropping or scraping heavy equipment or furniture on it. Thus the wood effect tiles are a much more practical and beautiful option. The Tapco tiles are offering different varieties of floor tiles in Thrissur.
Advantages of Wood Effect Tiles than Wood Tiles
These kinds of floor tiles will not fade or will not face any discoloration. They are also waterproof and thus will not stain or warp. This wood effect tiles can be used with under floor heating. The floor tiles from Tapco are strong and thus less prone to any kinds of damages. Another thing is to make woods, trees are cut. In case of wood effect tiles, no trees are cut to get that beautiful wood look floor. Moreover, all the tiles from Tapco are made from pure and environment friendly materials. They will cause no harm to the environment to give that adorable look. The Tapco is the leading floor tile brand in Kerala to provide quality floor tiles.
Clever Grouting to Look Better
Clever grouting is an important trick in wood effect tiling to make it look natural. For this the color chosen must be the closest match to the darkest shade on the tile. This will definitely look awesome and natural on your floor. The Tapco has a professional team of tile installers; we do the work perfectly to make it look natural. The Tapco tiles showroom has the wide and best collection of floor tiles and wall tiles in Thrissur.
Wood Effect Tiles that can be Used Anywhere
It is said that these kinds of floor tiles can be used anywhere. This is because they give a very warm and cozy feeling in the room. These tiles can be used to create a log cabin effect anywhere. They are also used outside for your patio or garden. This can be used in even wet rooms, where it is not possible to use real wood. In short, these are the most stylish, practical and long lasting wood like solutions for your home.
best floor tile brand in Kerala, best floor tile manufacturer in India, floor tile brand in kerala, floor tiles in Kerala, floor tiles in thrissur, leading floor tile brand in kerala