September 7, 2019 | ceramic roof tiles, clay tiles, Cochin, floor tiles, home design, home rooftop, kerala, kerala roof, kochi, roof tiles in thrissur, Roofing Shingles, shingles, terracotta floor tiles, terracotta flooring tiles, terracotta tiles, thrissur, wall tiles | 2 Comments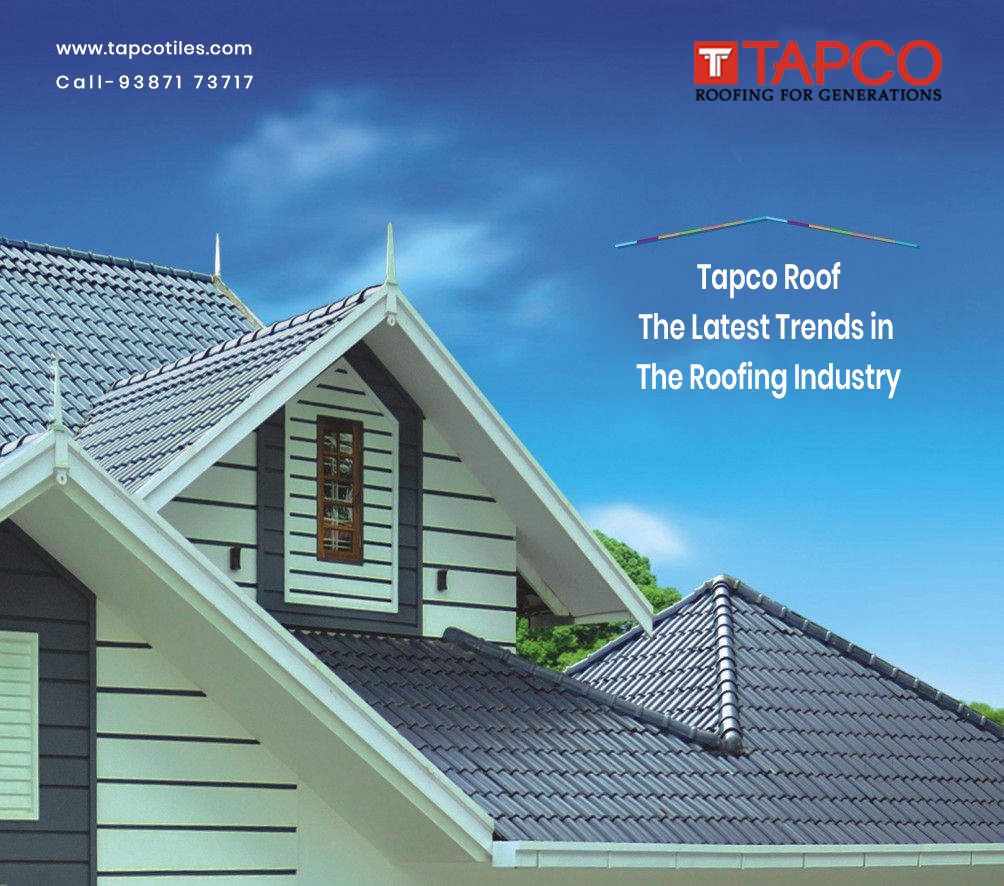 The selection of roof tiles for your home is the most crucial point in the construction of your house. The roof tile on the top of the house determines the overall look of your design. Selecting the right kind of roof can make your house look even more adorable. The Tapco roof tile brand offers a wide variety of roof tiles in different shades and sizes from which you can select the best roof tiles suitable for your roof.
Other than the beauty and suitability of the roof tiles on your roof, it is very important to enquire about the quality and durability of the roofing materials. The good quality roof tiles are prone to lesser damages and will require only less maintenance in the future. They also maintain that good look of the roof. The durability of the roof tiles are also very important as the changing of the roof tile is not an easy task. And it is not a pocket-friendly task. The Tapco roof tiles are the best roof tiles in Kerala which meets international standards of quality and durability.
The maintenance of the roof tiles, if required should be easy to conduct. There should not have any risk in the availability of the products and materials for roof tile maintenance. It should be easy for the contractor to conduct the maintenance work and it should be easy for the worker to work with the roof tiles.
The roof tiles should be selected based on geographic areas. The ceramic roof tiles, clay roof tiles or shingles can be selected from the wide ranges of these products. There may be areas which get heavy rainfall or wind in the monsoon; in such areas, a more vulnerable kind of roof tile is required. The roof tile must be selected in a way that it must be able to withstand the climate in the area, whether it is rainy or sunny or maybe both. In places like Kerala, a well capable roof tile must be needed as it experiences both the extremes of climates. The Tapco roof tiles can provide the valuable duty of protection of your house as it is of good quality and durability.
You must get the good quality roof tiles which are worth the prices and are affordable to you. The Tapco roof tiles have different ranges of products that fit in different budgets. The Tapco roof tiles will be the first among the roof tiles suitable for the Kerala roofs. Hence the roof tile brand had a steady growth in the market and is a favorite choice for many house owners.
best roof tiles in Kerala, ceramic roof tiles goa, ceramic roof tiles in Chennai, ceramic roof tiles in Kerala, ceramic roof tiles in kochi, ceramic roof tiles in Mumbai, ceramic roof tiles in thrissur, ceramic roof tiles pune, ceramic roofing tiles, ceramic roroof tiles in Calicut, clay roof tiles, home rooftop, kerala roof, natural ceramic roof tiles, premium roof tiles, roof tiles, roof tiles in chikmagalur, roof tiles in ernakulam, roof tiles in India, roof tiles in kannur, roof tiles in palakkad, roof tiles in thrissur, Roofing Shingles, roofing thrissur, roofing tiles in Hyderabad, roofing troof tile in kottayam, tapco roof tiles, terracotta roof tiles, terracotta roof tiles Thrisuur